Argox received Inspirational Brand Award at the Asia Pacific Enterprise Awards 2022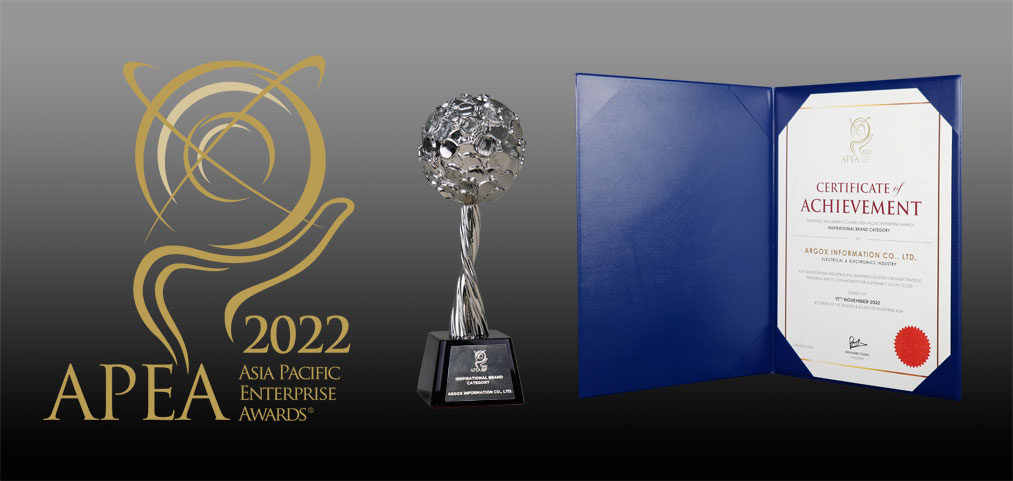 Argox received Inspirational Brand Award at the Asia Pacific Enterprise Awards 2022
The Asia Pacific Enterprise Awards (APEA) is spearheaded by Enterprise Asia. The annual awards, including Master Entrepreneur Award, Fast Enterprise Award, Inspirational Brand Award and Corporate Excellence Award, honor organizations and leaders that have shown outstanding performance and tenacity in developing successful business. Through the awards, Enterprise Asia provides a platform for these leading entrepreneurs and organizations to build connections, share ideas and play a part in promoting sustainable development in Asia.
Enterprise Asia just announced winners of APEA 2022 and listed as one of Argox won the Inspirational Award winners.
Founded in 1996, Taiwan, Argox has dedicated more than 25 years in AIDC (Auto Identification and Data Capture) industry. Under COVID-19 lockdowns' impact, Argox is just like other companies that suffered from poor sales performance and material shortage. Argox still strives to take challenges, accomplishing office/factory relocation, developing new products, and so on. It's an honor for Argox to win the award. Argox commits to create value for customers by offering high-quality products, whilst no neglecting the continuous pursuit of business developing and our sustainability goals.