CP-2140EX, Inherit the Legend of CP-2140 over the last decade worldwide
CP-2140EX, Inherit the Legend of CP-2140 over the last decade worldwide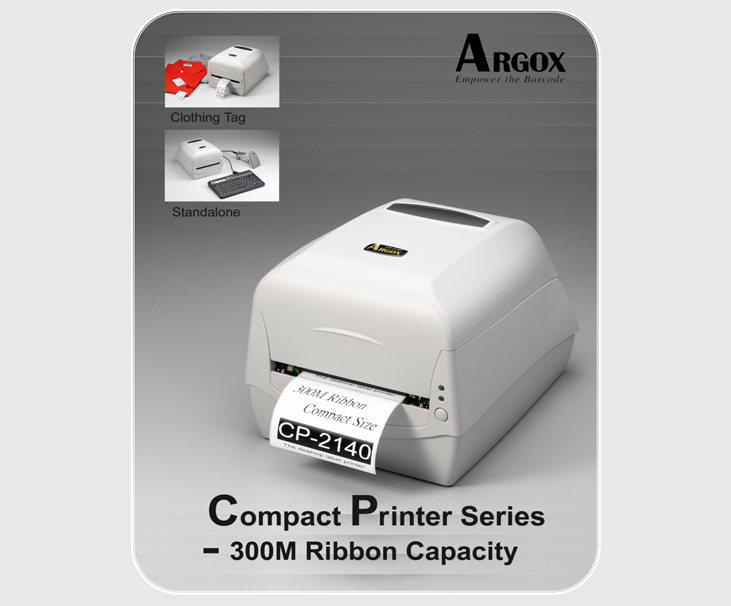 Global Champion, Best Acclaimed Product Worldwide
As world champion in 300-meter ribbon desktop thermal transfer printer industry, Argox CP-2140 series label printer has been recognized as the masterpiece product of Argox. With more than 1-million install base worldwide, CP-2140 family has long been recognized in various applications, retail, warehouse, transportation & logistics, healthcare, and manufacturing.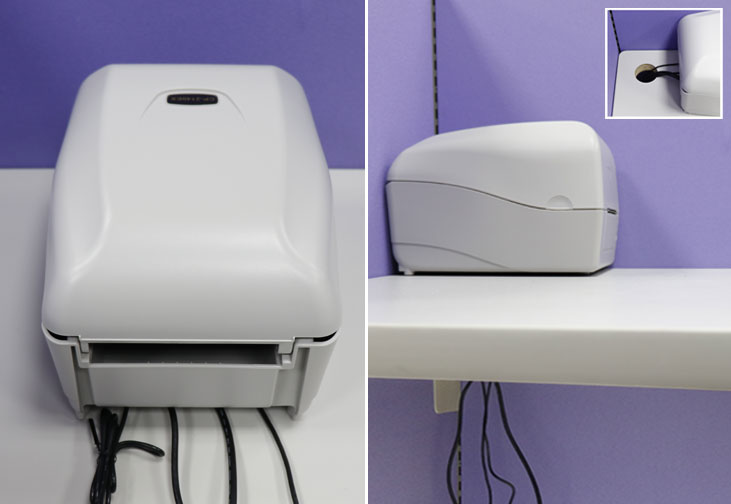 Shell-Suit Design, Serve You With Better Protection
New CP-2140EX, inherit all the advantages of CP-2140, including matching appearance and form factor, carries a lot more bright spots to further serve your daily working demands with delicate design concepts: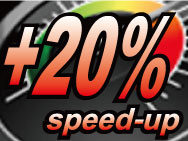 New CP-2140EX prints your labels with 20% faster speed.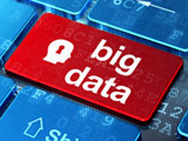 New CP-2140EX comes with 4-time bigger memory capacity to adopt your printing files and data.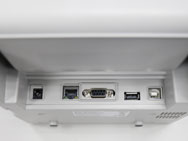 For users in network environment, new CP-2140EX has built-in Ethernet port to be linked on-line instantly.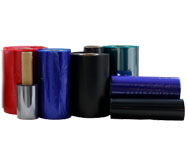 New CP-2140EX automatically identifies the ribbon type you are using ( ink-in or ink-out ) and it fits wax, resin, wax-resin types of ribbon for various printing tasks.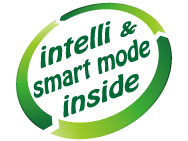 New CP-2140EX features Intelli- and Smart-Mode calibration functions to save paper and time when installing new paper-roll.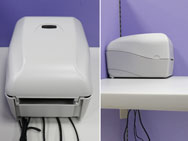 Shell-Suit design putting all important connectors underneath the printer for space saving and protection against accidental spilling on the working desk.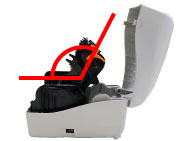 Print module opening angle up to 125˚, the installation of ribbon and paper rolls are easy and convenient.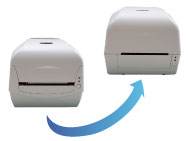 Fully compatible with CP-2140, existing application software needs no change to be executed on New CP-2140EX with no extra efforts on setting or adjustment.
Contemporary Design to Fit Demands Today and Tomorrow
New CP-2140EX barcode printer is designed to fulfill entry-level demands today and tomorrow. Compared with CP-2140 series, the new CP-2140EX can run faster and has bigger memory capacity. In networked environment, new CP-2140EX can have optional on-board Ethernet interface so it can be well connected on-line.
For more information, please contact our sales representative.